---
Mount Pleasant Elementary is ranked on the Public School Review "Most Diverse Schools in the U.S." list. Congratulations!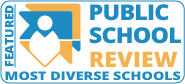 ---



Scholastic Fall Book Fair is here!!!

When: Nov14-18th 2016
Where : Mt. Pleasant School Library

Can't make the Book Fair? Was Something sold Out?
Order Online 11/14-12/02 www.scholastic.com/bf/mtpleasantwo

All your online purchases earn Scholastic Dollars for the school.
All online orders are delivered free right to your child's school.

---
---
Thanksgiving Pie Sale Fundraiser!!!
click on image to download order form.

---
Fall Book Fair
It's that time of year again! Mount Pleasant Fall Book Fair! Please sign up for as many time slots that you are available for. This is a big fundraiser for our children's school and we need all the help we can get. Report to the main office and than to the school library where Miss Bleeke and I will be waiting for you. Arrive 10-15 minutes prior to time slot. If you would like to volunteer when your child is at the book fair contact me but please keep in mind that the class schedules are subject to change. Your time and efforts are appreciated.
To Volunteer Click Here
Thank you!
Location:
Library
Created by:
Danielle Bolen
---
---
---
2016/2017 Class Parents Volunteer
to be a Class Parent!
Signup deadline 9/30/16 We are looking for volunteers to assist the teachers in the classrooms throughout the year. Responsibilities of a class parent include assisting and providing support to the teachers, collecting and managing class funds, organizing and attending class parties, and coordinating teacher gifts. This year we are opening up the number of slots for volunteers so everyone has an opportunity to sign up. If there are more volunteers than a teacher thinks will be beneficial for his/her class, a random drawing will be held for the number of slots the teacher deems appropriate. If you would like to assist the teachers but cannot commit to attending class parties, please reach out to the teacher directly as they almost always have many other opportunities that present themselves throughout the year. All class parents must be PTA members for insurance purposes so if you sign up for class parent you will need to join the PTA ($10 membership fee).
If you do not see your class teacher listed, if the slots have filled up, or if you have any other questions, please feel free to reach out to me.
---
---
---
---
JOIN THE PTA
If you haven't done so already JOIN THE PTA. Download the form
here
, fill it out and return it to school in your child's backpack.
---